Easter Morning
Sunday April 9th
Sunrise 7am Rowe Plaza
Come and See 9am Sanctuary
Traditional 11am Sanctuary
Fellowship Time
SUNDAY 9:30 A.M. | FELLOWSHIP HALL
Who we are
---
Open hearts. Open minds. Open doors.
Our Mission
Our mission is to offer Christ to those we encounter and to nurture, equip, and enable persons to become committed Christians in our community and the world beyond.
Our Vision
Our vision is to be a community of faith that celebrates the unique gifts God has given to all for worship, study, friendship, and serving.
Our Values
Our core values are hospitality, mission, inquiry, and connection.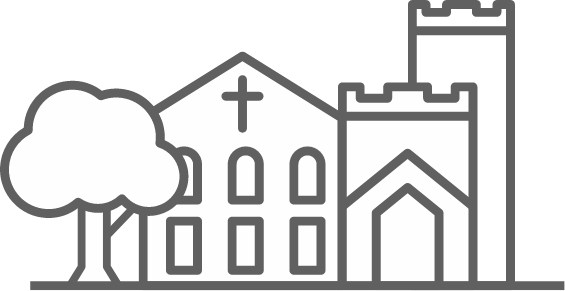 Recent Sermons
---
Wherever you are, wherever you go, listen to the Sunday message on your iPhone or Smartphone. Our podcasts are also available on iTunes (Apple Podcasts), Google Podcasts, Spotify and Stitcher. Open the app on your phone and type "Laurel Heights United Methodist Church" in the search field. Then select "Subscribe" to automatically receive each week's podcast.